Antoinette Taus enjoys Tuesday afternoon with Unagi
November 23, 2016
What better way to spend Tuesday than to revel in Japanese Actress Antoinette Taus shared on Instagram her Tuesday afternoon meal – Japanese Unagi from the newly opened Yayoi Philippines.
"#Unagi you can eat 4 ways. Only at @YayoiPH! #Teishoku", she shared.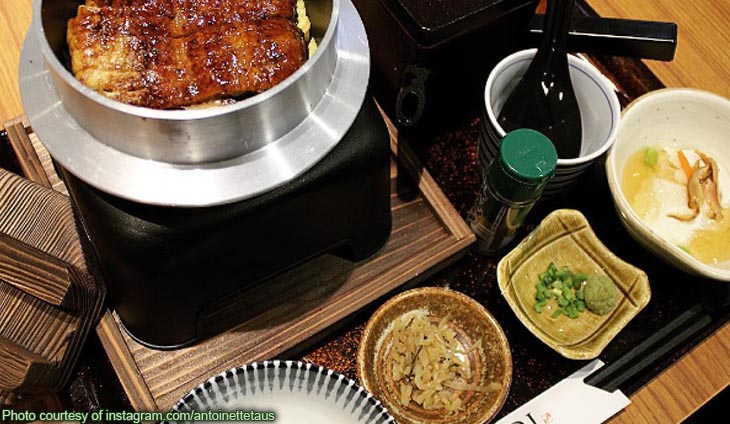 Unagi is served with broth, and can be enjoyed in different ways.
Located at 3rd Floor of the Bridgeway in Building B of SM Megamall, Yayoi is a Japanese restaurant will outlets in US, Japan, Australila, Singapore, Thailand and Taiwan. It opened its doors on Friday, September 16, and even offered Free Teishoku to its first 100 customers.
Some of its renowned dishes include Mix Toji Teishoku, Chicken Namban Teishoku, Sukiyaki Teishoku and Hitsumabushi.
SOURCE: http://foodevolution.com.ph/2016/09/antoinette-taus-enjoys-tuesday-afternoon-with-unagi/