First Bite: Yayoi Philippines
November 23, 2016
It is so hard to resist good food especially when your foodie godfather invites you to the media launch of a Japanese restaurant. This time, the invite was for Yayoi, a reputable Japanese restaurant with branches all over Japan, USA, Australia, and now in Manila. 
Hello, Yayoi!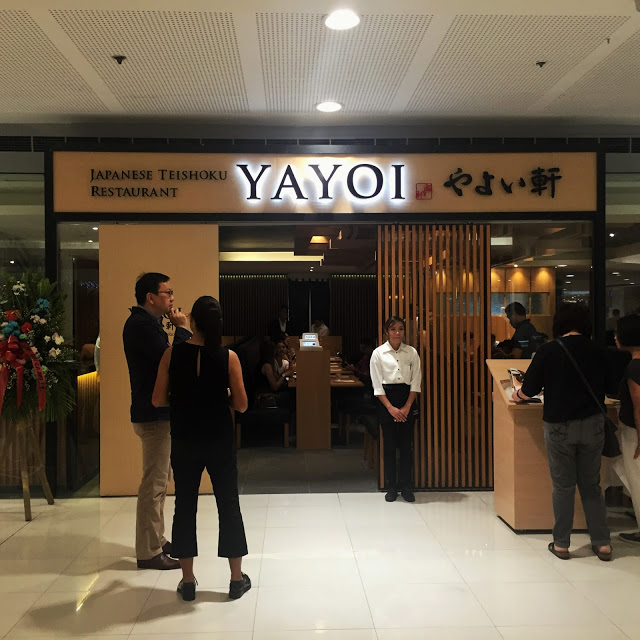 I've heard about Yayoi from one of my friends working in Ortigas. He was quite excited to try this place out since he was starting to get tired of the usual restaurants in one of the busiest malls in Manila. And finally, it is open to the public!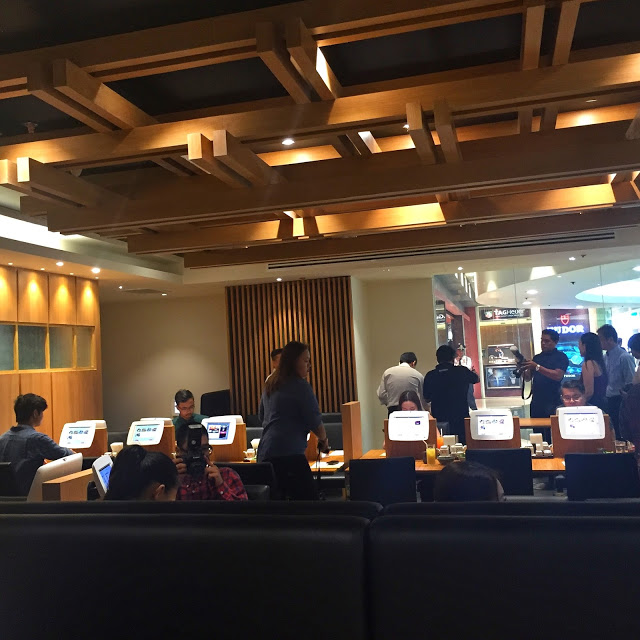 After crawling our way out of EDSA for half an hour, we finally reached SM Megamall and scurried towards Yayoi. And we made it just in time!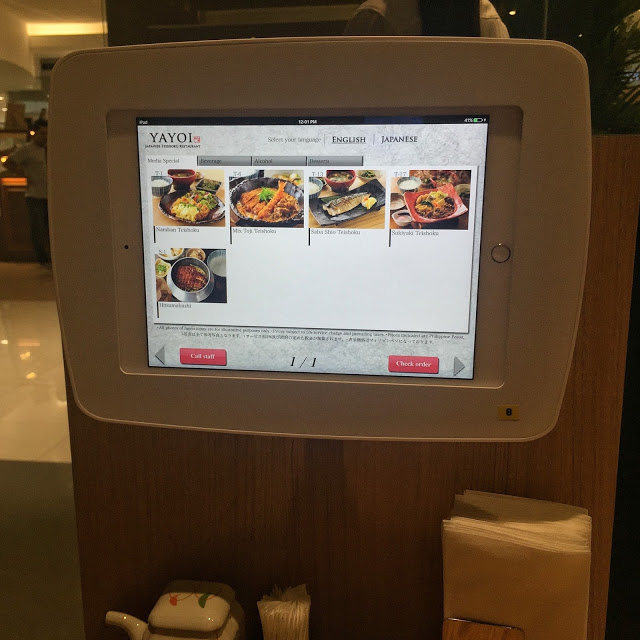 We were greeted by the friendly PR team and owners of Yayoi. We were quickly ushered inside and I couldn't help gush over the mix of traditional Japanese ambiance with its wooden walls and technology through the iPads stationed on each table. (The iPads serve as the menu and platform to place your order.)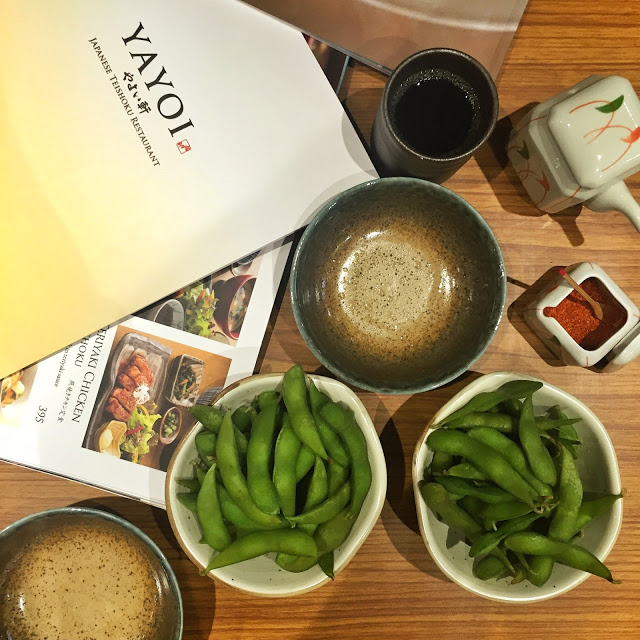 After feasting on some 
Edamame
 (PHP120), we headed to the photo table and joined other bloggers, media personalities and Instagrammers take some mouthwatering photos of Yayoi's highlighted offerings.
Our orders were served after the welcome remarks of the hosts and we soon indulged in some serious Japanese dishes.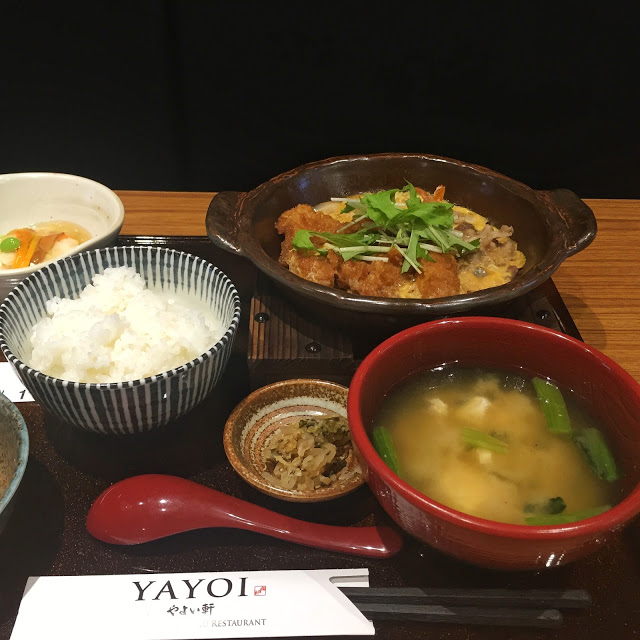 First served was the Mix Toji Teishoku (PHP425) or breaded pork loin, deep fried shrimp and sukiyaki beef simmered in special sauce and egg served with rice, miso soup and two sides.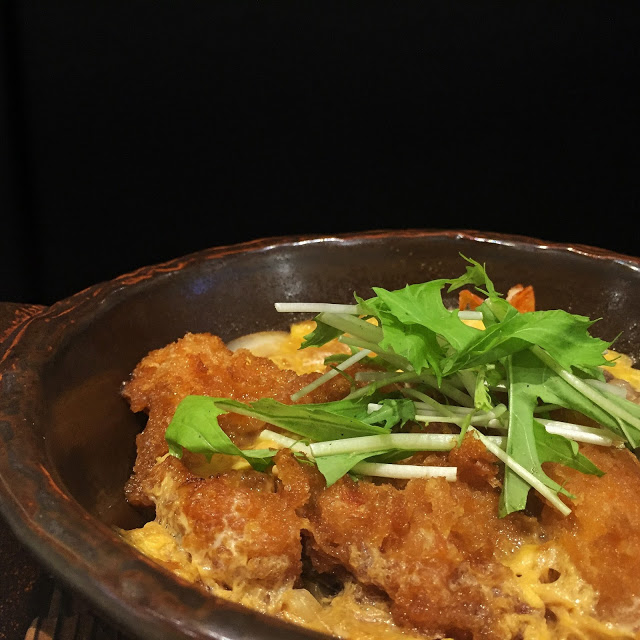 I loved the sweet and salty taste of the sauce which complemented the succulent katsu and breaded shrimp. I also enjoyed eating the egg base with Japanese rice while slurping some hot miso soup. The tofu side dish helped balance the taste and avoided the main dish from being cloying.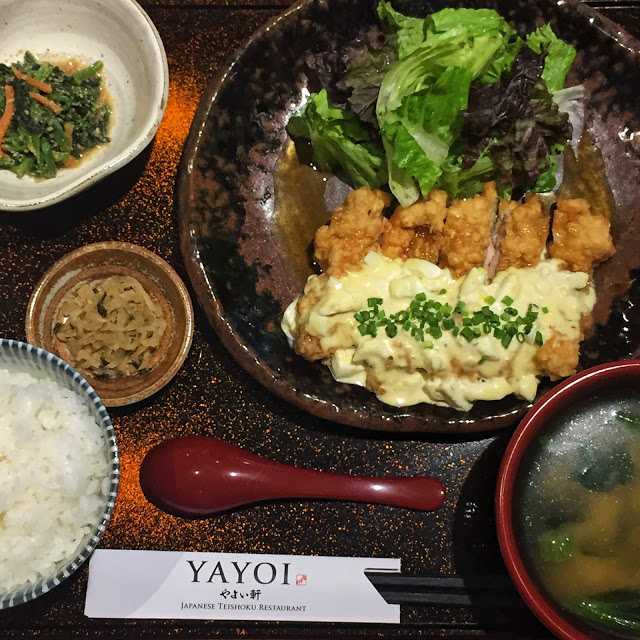 The Namban Teishoku (PHP395) or fried chicken steak in sweet and sour sauce, topped with Yayoi tartar sauce was pretty good too! It was a Japanese take to the well-loved fried chicken.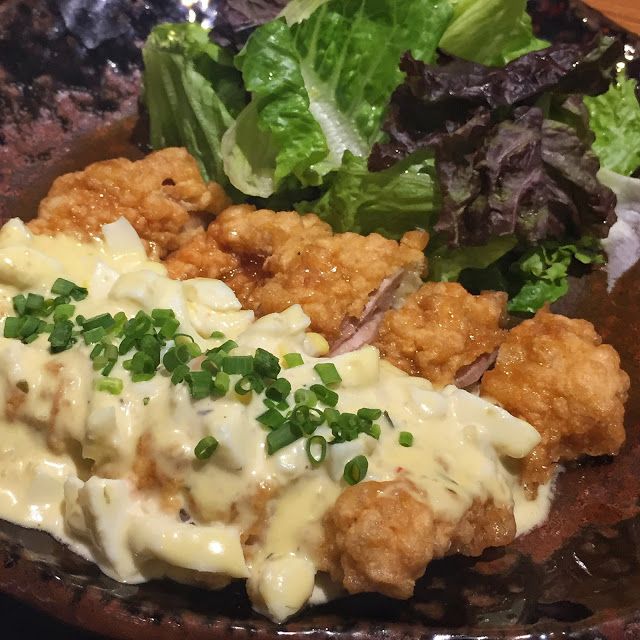 The thick cuts of
breaded chicken
breasts were so juicy that each bite would give you a wave of its delectable sauce. Just do not expect bold flavors you'd get from Chinese cuisines. Yayoi's version of sweet and sour is a lot milder and I love it this way!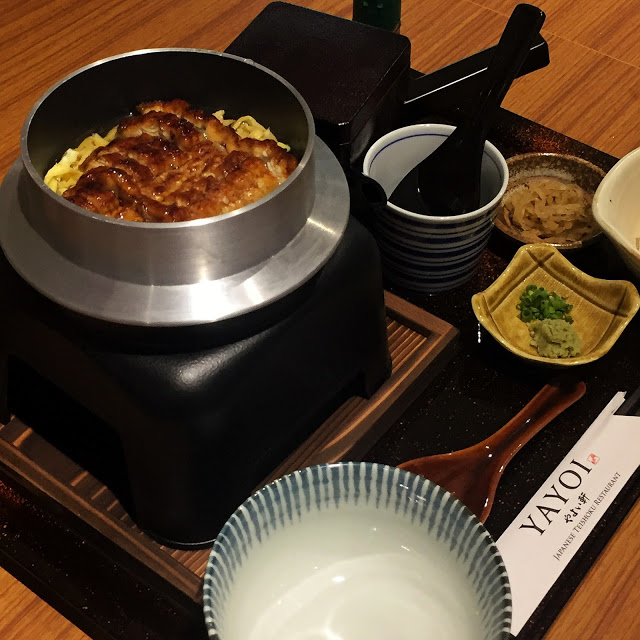 Hitsumabushi
 (PHP650) or Nagoya-style grilled
eel
over rice with dashi broth on the side caught my interest when I saw it on the photo table.
Unagi
with broth? I've never had anything like it before. And this dish could be enjoyed in different ways.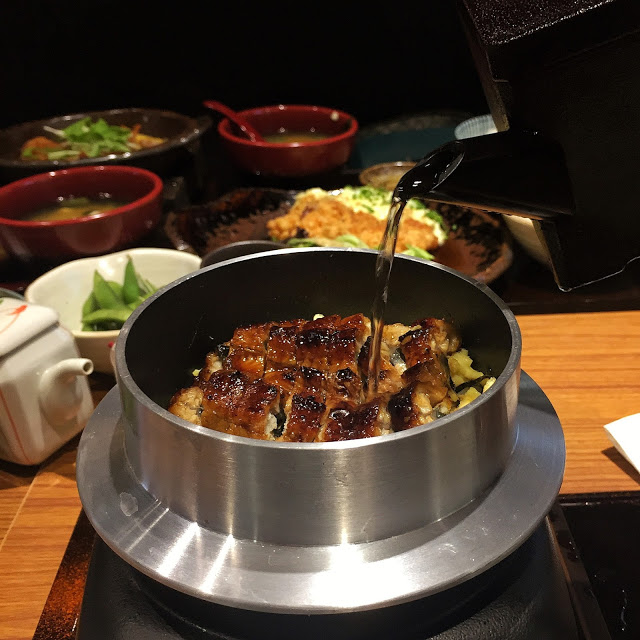 You could eat it as is, with some or all of the spices or go all out with spices and dashi broth. Yayoi recommends though that you divide your
Hitsumabushi
in four portions and discover how you like your Hitsumabushi best. I loved the delicate flavors of this dish. It had a mild taste that I really like. The subtle taste of the broth and the spices complemented the natural flavor of the
grilled eel
instead of masking it; just like what happens with its teriyaki counterpart. Feel free to go crazy with wasabi and spring onions if you want to have stronger flavors.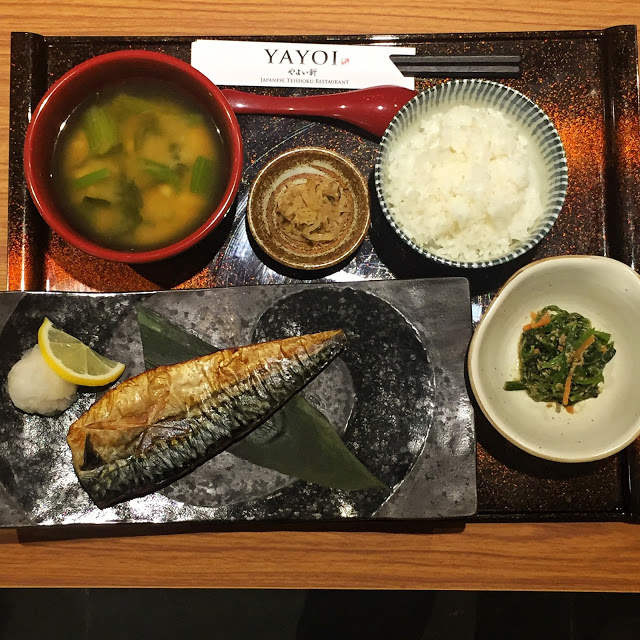 I also got a nibble of the 
Saba Shio Teishoku 
(PHP425) or
salt-grilled mackerel
. It was actually the dish I wanted to order as I am a big fan of
mackerel
. I stopped myself from ordering it though as I didn't think it would be any different from the ones I had before.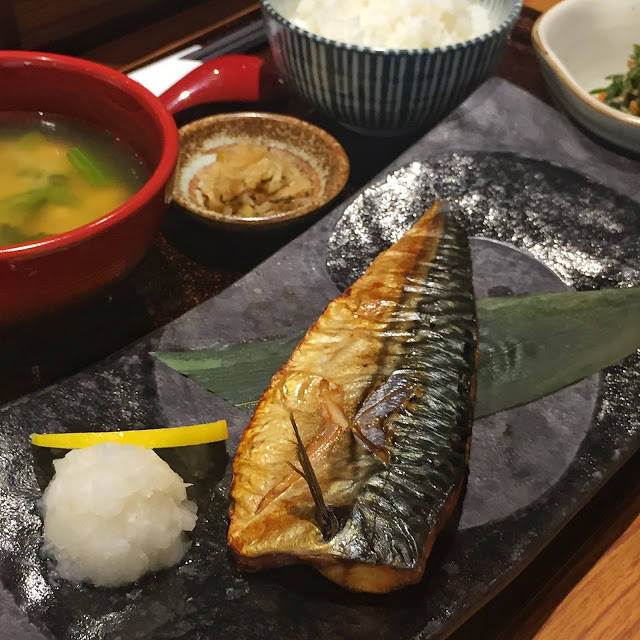 I was so glad when the friendly guy from Orange Magazine shared his order with us. Without a tiny bit of hesitation, I accepted his offer and took a piece of mackerel. And it was pretty good! It was not overly salty and the fish was juicy. I loved it! Though it was nothing different.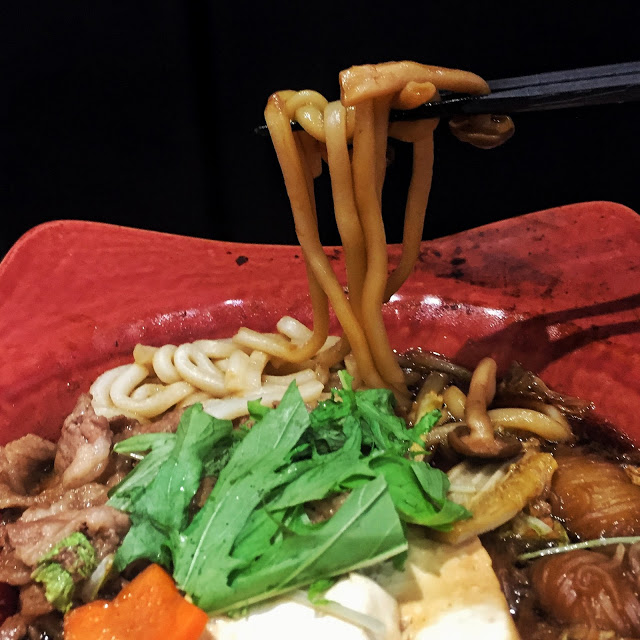 But the best dish award goes to the 
Sukiyaki Teishoku
 (PHP550). I went to
sukiyaki
heaven after one bite of this delectable dish.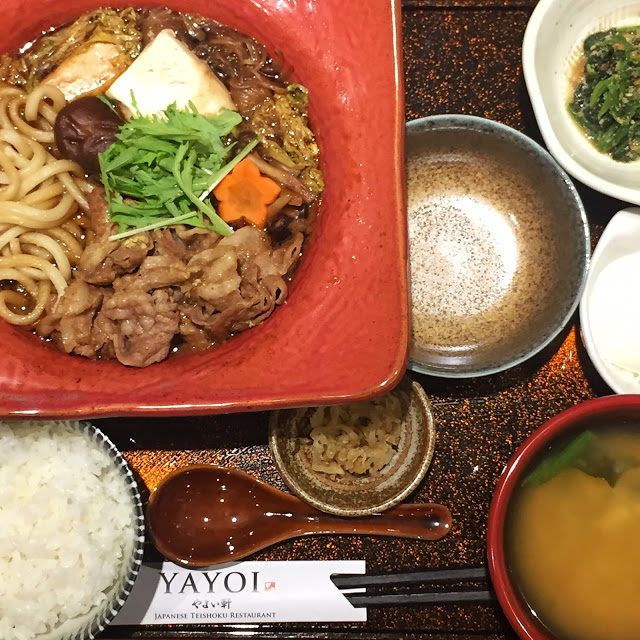 The
sweet and salty sauce
had a stronger taste compared to the other dishes but it was balanced by the slightly chewy udon, crunchy veggies, tender beef slices and mushrooms. I enjoyed my serving of
sukiyaki
best with the slow-cooked egg on top of it. Yayoi recommends to dip the meat in the egg though or mix it all together. I'll try that next time.
We patiently waited for our desserts to arrive  while trying to finish off our set meals (yes, that's what teishoku means in English). And after a while, one of the staff delivered a heartbreaking news… they ran out of
ice cream
. And two out of their 4 highlighted desserts have
ice cream
. But it was okay as the dessert we were about to enjoy was 
Matcha Warabi Mochi
 (PHP135). We're absolutely fine as long as we end the meal with our favorite
matcha
.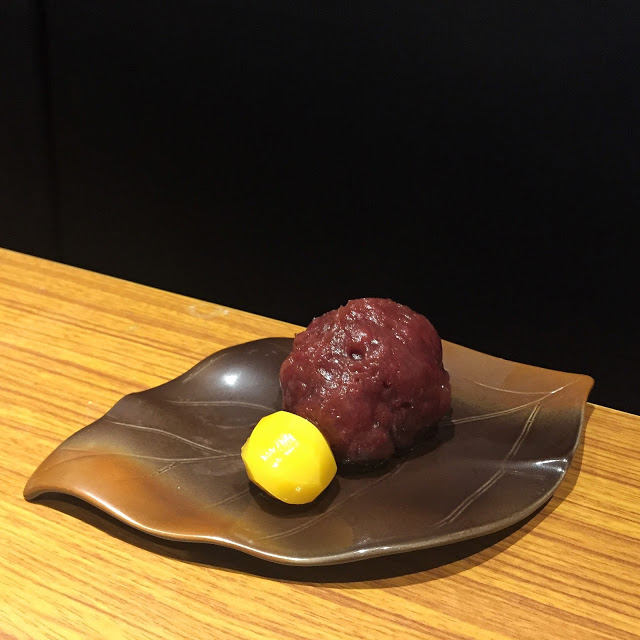 We were also given two servings of 
Ohagi
 (PHP145) or steamed sticky rice ball covered in sweet
azuki beans
. I liked this one more than the vanilla ice cream as it had a more Japanese taste to it and I just love
azuki
! And if you are too, you have to order this as scrimping on azuki beans seems to be a strange idea to Yayoi. Make sure you eat it with the yellow ball which tasted like chestnut. (<– I have yet to verify this one.)
And no, they eventually ran out of all
matcha
desserts after serving our two desserts. *ugly cry*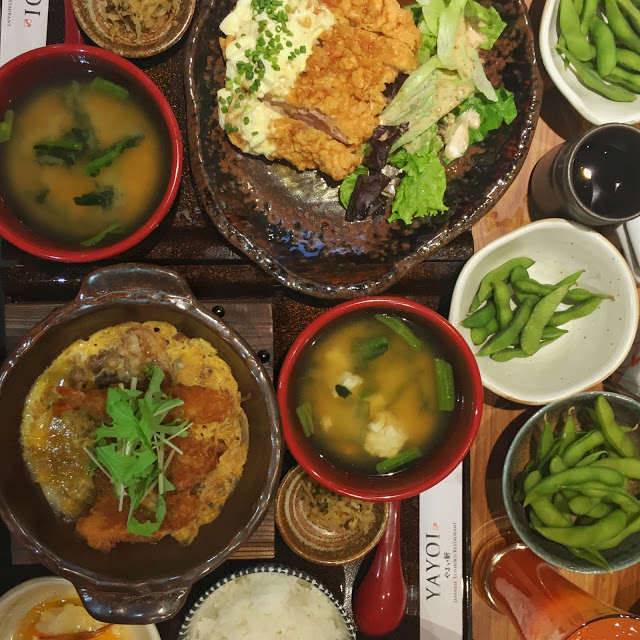 Overall, it was a great lunch. I love how the Yayoi Philippines team made its dishes true to its Japanese counterpart. I will definitely be back for more. I can't wait to try the
matcha
desserts!
Yayoi is located at 3rd Floor, Building B, SM Megamall, Mandaluyong City. 
SOURCE: http://gluttonshopper.blogspot.com/2016/09/first-bite-yayoi-philippines.html