Japanese Teishoku Restaurant "YAYOI" Now In Manila
November 23, 2016
Your cravings for authentic Japanese dishes are about to be satisfied as Japan's hugely popular Teishoku (set-menu dining) restaurant chain, YAYOI opens its first branch in the country in SM Megamall this September.
Set meals are a big part of the Filipino dining experience from cafeteria lunch menus to restaurant value meals. Japanese cuisine takes this practice up a notch with a traditional culinary term known as ichijū-sansai, which literally means "one soup, three sides." This term refers to a meal consisting of rice and soup accompanied with three dishes (one main and two sides). Combining a variety of individual items and dishes for complete and well-balanced nutrition, it is still considered a basis for a healthy, well-balanced diet.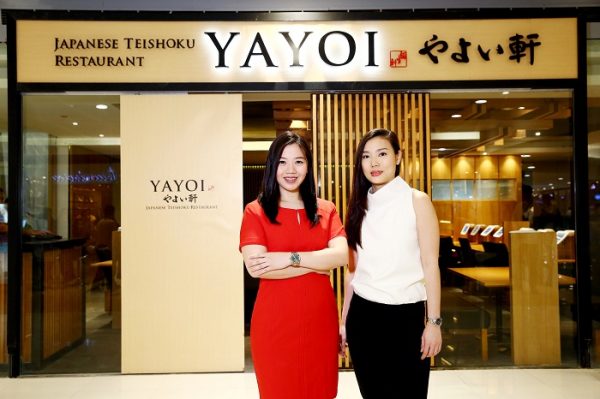 Yvonne Yao and Jacqueline Gobing
YAYOI takes inspiration from the wisdom of Japanese culinary tradition with its Teishoku-dining concept serving home-style set meals, consisting of a main dish of meat or fish, miso soup, a steaming bowl of rice, and side dishes of vegetables and tsukemono (Japanese pickles). Established 130 years ago, it all began in the historic Meiji era that opened Japan's doors to the west. The founder, Tamijiro Shio, had trained in France as a professional chef and returned to Tokyo to open the first YAYOI-KEN in 1886, serving superb East-meets-West Teishoku meals at 1 yen per set, attracting even the Prime Minister as a frequent customer. Today, YAYOI has over 300 outlets located all over Japan,Taiwan, Singapore, Thailand, the United States, and Australia. And now, Filipinos can have a taste of YAYOI, too.
YAYOI Philippines' Managing Directors,Yvonne Yao and Jacqueline Gobing, tried YAYOI-KEN for the first time during a visit to Fukuoka and wereinspired. "We loved it so much that we decided to bring it to the country," says Ms. Yvonne."We are proud to be the first Teishoku restaurant in the Philippines."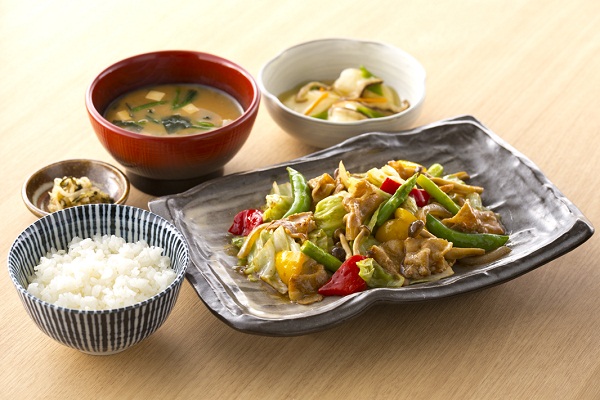 niku yasai itame teishoku
While Filipinos are no strangers to Japanese fare, many restaurants specialize in one type of dish: a ramen bar, a katsu house, a sushi and tempura bar. YAYOI, on the other hand, offers a wide variety of food and beverages. "We have always been passionate about food, and we believe YAYOI offers authentic flavorful Japanese cuisine," says Ms. Jacqueline. "We're very excited about it."
A fusion of two worlds is not only apparent in YAYOI's food items, but also in the restaurant's East-meets-West, traditional-meets-contemporary approach. Many elements are imported from Japan. The interiors are modern with unmistakably Japanese aesthetics. In addition to the usual physical menu, the ordering system makes use of an iPad menu where customers can tap and send their choices to the kitchen, and also monitor the status of their orders real-time. It is a first in the Philippines, and a nod to Japanese techy-ness.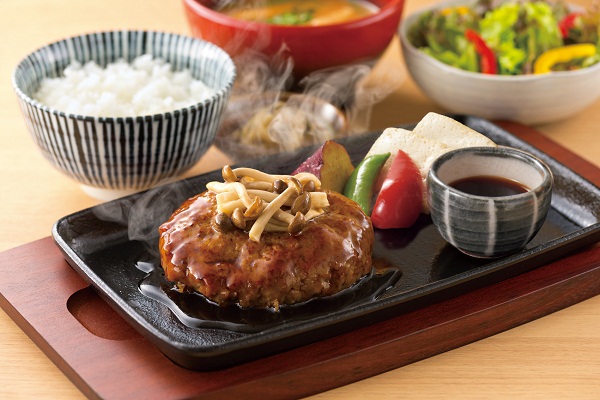 hamburg steak teishoku
At YAYOI, fans of Japanese cuisine can expect nothing less than an authentic dining experience that takes you back to Japan, one Teishoku tray at a time.
YAYOI is located at the 3rd Floor, Bridgeway, Building B of SM Megamall. Visit their website at www.yayoi.com.ph.
SOURCE: http://orangemagazine.ph/2016/japanese-teishoku-restaurant-yayoi-now-manila/